If you were anywhere close Calhoun County, West Virginia this week, you witnessed multiple Christmas miracles all because one woman ` had a crazy idea and the passion to deliver. I have lived in Calhoun County since 1970, I've seen it politically controlled until it was controlled almost out of existence. Until 2021. When one woman came back to town after a long journey and made sparks fly with her influence.
So that's what has brought me to this thought this morning, the greatest of all Influencers. Of course I speak of Jesus Christ. But He used commoners like Crystal Laughlin Mersh to impact the world. Not just a community.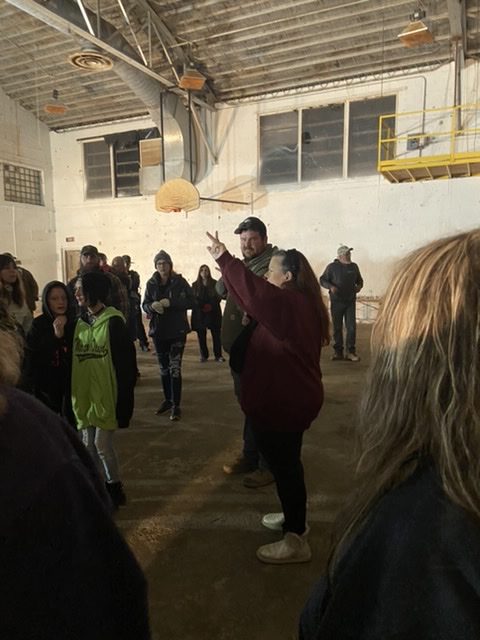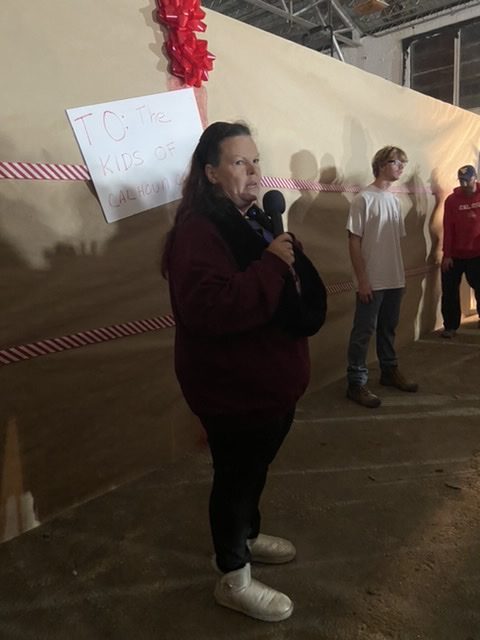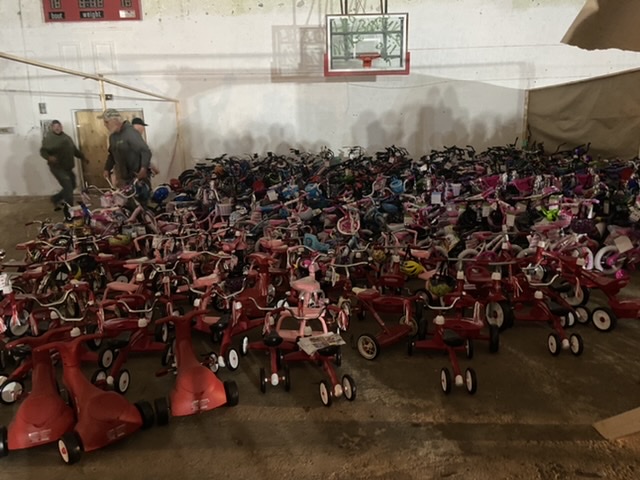 The only place the word "influence" is found in scripture is one of my favorite verses. From the book of Job it reads Job 38:[31] Canst thou bind the sweet influences of Pleiades, or loose the bands of Orion?
Pleiades, as I understand it is a constellation of  seven stars which which rise in the spring ushering in the pleasantnesses of the season, as the word may be rendered, it cannot be restrained or hindered from taking place in the proper course of the year. It is also said that it may, in a spiritual sense relate to the effects and power of grace, the influences of which are irresistible, and cause a springtime in the souls of men, where it was before winter, a state of darkness, deadness, coldness, hardness, and unfruitfulness, but now the reverse. What an awesome thought!
God has set that influence into action and nothing can prevent it so long as HE intends it to be. I believe He does the same thing with men. As much as Satan would love to destroy the influence of the gospel through the voices of men and women who have been called out to proclaim it. He can't.  Just like the season of spring comes around in God's timing so does the opportunities for the salvation of men.
Today, "influencer" is a buzz word and a powerful position. If you are dubbed as a social media influencer, suddenly you are of great value to the marketing community. They want you to promote their products because you influence what people think about what they need. To become a spiritual influencer is much the same. People have to want what you have. In the days of the spiritual powers of the apostles, they were great influencers. They had the power to heal, to command evil spirits and demonic forces to come out of people. Old Testament prophets could call fire down from Heaven and on God approved occasions, speak people dead. That's not a power I should have. Nor likely anyone else. And as a matter of truth, those powers are not present in the church today. Even though there are people who tell you they have those powers. Don't send them $23.99, it won't work. But what will work is trusting God for the best in all matters. Even when, from this side of Heaven, it doesn't look good.
I've been watching the Old Calhoun County High School sit dormant and falling apart for years. It made me sad because it was such an awesome old building. But I didn't have the power, or really the desire to do anything with it. But Crystal did. She began by tearing down parts of the building that couldn't be restored. Another spiritual lesson for us. There always some things in our lives that God doesn't want there. It's like wine bottles mentioned in Luke.
Luke 5:37-38 KJV
[37] And no man putteth new wine into old bottles; else the new wine will burst the bottles, and be spilled, and the bottles shall perish. [38] But new wine must be put into new bottles; and both are preserved.
When God makes a soul brand new, which is what He does when He saves us, it's always way better than the original. And when people see it, that person becomes an influencer. My buddy and influencer Roger Carter is proof positive. All of the friends he went to high school with back in the 80's knew Roger as a kid in all kinds of trouble. But when they see him now, his life is brand new. He's got a whole new outlook on the world, he has what people want. Hope! That's what it is about Christian people that makes the world take note.
No body was giving the old high school any notice until Chrystal, tore down the bad parts of the building and began to restore the good. When Christ saves a soul. All the heart ache and bad times in a persons life are replaced by a new out look. It's not that there still isn't some parts and pieces still in there that can cause pain. But now that person has purpose.
What I learned this weekend is what my purpose is not. It's not selling crafts. I always do lousy at these shows. It's promoting and accentuating the positive. That's what I do best. God created me as a marketer. Not to sell in a market. It goes to show that life isn't all roses and sunshine. But its a learning and growing experience that each one of us has to go through until God takes us a home. And then when we get there, He will have prepared us for a new career. I fully believe that! And that excites me because I know it will be everything I love to do down here. But the only way to get there is to be His child. To be saved. And the only way to be saved is to accept that Jesus alone is your ticket to Heaven. He died for you on the cross, to the pay the price for your sins and if you believe that, it creates a relationship with Him that is as real a friendship as anything you've experienced down here.
I hope and pray you know Him today. And I hope and pray if you don't you will send me a message and let me tell you how to have that relationship and grow that relationship until you, just like the Old Highschool will be bursting at the seams with new life.
God bless you! And have a great week. Please share this post, and share Jesus with someone today.