If you've noticed an absence of the Jesus Chick on Social Media, and the Jesus Chick site, I can't say that there is an excuse good enough for what the Lord has done in my life. That would be impossible. But I can say that there has been a reason … although it will have to wait until he end of this post as I work my way through that reason before it is clear to even me.
So let's you and I begin as I journey through my conversation with the Lord this Sunday morning.
Things have changed in my life over the past few years. A few heart attacks, open heart surgery and starting an online newspaper will do that. But more than anything, my spiritual journey has not been one I'm proud of. While much of my focus this year has been on worldly news, the good news of the Gospel took a back seat. That's so wrong it makes me want to puke just to see the words in print. But God knows my heart, and I want you to know it too. Because I figure if I'm struggling…. You know… the Jesus Chick… maybe there's others who are struggling too.
A friend recently mentioned to me that their "joy" was missing. My first thought was, "yep… that's a piece my puzzle too. I'm overall a generally happy go lucky gal. But there's a difference between happy and joyous. I'm happy with life. Husband, kids, grandkids, home, career… all good. Health? Well, I'm my own worst enemy. But when it comes to joy, that's a much deeper level of happiness.
In Deuteronomy 28:1-6 God tell Israel – And it shall come to pass, if thou shalt hearken diligently unto the voice of the LORD thy God to observe and to do all His commandments which I command thee this day, that the LORD thy God will set thee on high above all nations of the earth; ² and all these blessings shall come on thee and overtake thee, if thou shalt hearken unto the voice of the LORD thy God: ³ "Blessed shalt thou be in the city, and blessed shalt thou be in the field. ⁴ Blessed shall be the fruit of thy body, and the fruit of thy ground, and the fruit of thy herds, the increase of thy cattle, and the flocks of thy sheep. ⁵ Blessed shall be thy basket and thy stores. ⁶ Blessed shalt thou be when thou comest in, and blessed shalt thou be when thou goest out.
Obedience equals a good life. I love in verse seven when God tells them Deuteronomy 28:7 – The LORD shall cause thine enemies who rise up against thee to be smitten before thy face; they shall come out against thee one way, and flee before thee seven ways.
That's my God!
But then in verse 14, God begins to a warning to His people, and not just a little warning, a list of curses a mile long; and in the midst of those curses He tells them the reason for the curses which is also the very first place we find the word "Joy" in scripture
Deuteronomy 28:47 KJ21
"Because thou served not the LORD thy God with joyfulness and with gladness of heart for the abundance of all things,
I have just one thing to say… Thank God for grace! When God spoke this to His children it was life under the law. And it was words that God spoke with good reason, because He knew of the future rebellion of His children. He also knew the power of the flesh to cause His people to fall. It still exists. That is why, as we scroll forward, God sent the ultimate joy maker, Jesus Christ. Who told us in Matthew 5:17 "Think not that I am come to destroy the Law or the Prophets. I am not come to destroy, but to fulfill."
The law still exists; but those penalties, the many, many curses mentioned in Deuteronomy for our failure to obey are covered by the blood of Jesus Christ. Glory!
It is not coincidence that the first place joy is mentioned in the New Testament is in Matthew 2:10 – When they saw the star, they rejoiced with exceeding great joy.
God takes no word in scripture lightly. When He told Israel that their curse came from their failure to serve God with joy, it was serious business. He's still the same God. He still takes the service of His children every bit as serious. So much so that He gave His Son to pay the ultimate price that our joy could be there come Hell or High Water. No matter what came against us, the powers of Hell, or the power of earth, our joy would still be there.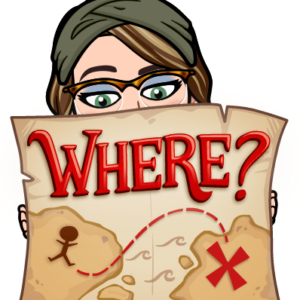 So where did my joy go?
I love the Lord! Jiminy Cricket I love Him! So where on this map of life did I lay my joy down and fail to pick it back up? I've shared with three friends my loss of joy. And only because I trust those three friends and felt the Lord's guidance in discussing it with them. We have to have a place to vent our life's frustrations. Believe me… That much I learned when they literally opened my chest and let all the crap out of my heart that I had kept in and failed to tell anyone.
I was raised differently, I was raised to put my burdens upon no one else. God created us to share the load, I still have trouble with that one.
But back to the question, Where did my joy go?
It's laying on the church seat. That's what I determined. I left it there when I began to apply spiritually what I was taught as a child. Don't put your burdens on anyone else. And in so doing I began to carry all my spiritual struggles on my own, and left the joy on the seat beside me in church, because the burden took up too much room in my life. It was not only my lack of joy, but the lack of joy from others around me. You see… as a child I also picked up another trick, I would not share my burdens with you because it would make you sad. Apostle Paul said the same in 2 Corinthians 2:1-2 when he said "But I determined this within myself, that I would not come again to you in heaviness. For if I make you sorrowful, who is he then who maketh me glad, but the same who is made sorrowful by me?" But I would gladly take on your burdens. Even if you didn't ask me too. It is why, when people accuse me of not caring about other people's feelings when I print the news, it hurts so bad. They have no idea how many of those stories make my heart ache. But I long to tell the world the truth, both in the gospel and in modern life. We need it. It is the only way we can make good decisions. That is why I continued typing this… even though it hurt. The church has failed to heed God's warning in Deuteronomy 28:47. We're no longer serving joyfully… as a matter of fact few are serving at all and we have been given the abundance of things…
Ephesians 3:20 KJ21
Now unto Him that is able to do exceeding abundantly above all that we ask or think, according to the power that worketh in us,
Where is the power? Did I leave it on the seat too? No, it's within me. Nobody can take anything way from me that the Lord has given. I can willingly give it up… which I have basically done. Or I can acknowledge the Lord's warning, tell Him I'm sorry for failing to have joy in His service and pick it back up refusing to give into the notion that my joy and my voice is offensive to God.
This is still a journey. I'm still looking at that map. But his morning I have a better grasp on my joy. I'm going back to church to pick it up.