There are times that I have to take a break from all forms of media. It gets so overwhelming on my soul and leads me into a time of depression and frustration. But the problem with me is I shut down from everything. Including God. Add to that a life that is chaotic, ballgames, work woes, laundry piling up, dishes in the sink and the reality that I don't have maid service,  and I've dug myself quite a pit. So what's a chick to do on a day like that? Get in God's word and dig my way out!
One of the greatest culprits of my state of mind is the state of our Nation. I'm going to share some thoughts here that may rub some folks the wrong way, but as my old friend Doyle Ballengee used to say, "If that ruffled the cat's fur, turn the cat around." Oh he cracked me up! But our nation has gone mad. From the national to the local level; we've lost our ever lovin' mind. And for those of us with an ounce of sense, (which comes from Heaven, nothing on our own) we know that the lies and hypocrisy are so deep they end in China. Which according to one of the youth in my teen class, if we dug our way to China the earth would whistle… total random thought. That too is where my mind is at right now.
But deep in the book of Isaiah, in a lesson for Israel, I found a lesson for me. There will come a day when God will shut up the lies and hypocrisy, but until then, just know
Truth Flows from Above
Isaiah 41:17-24 KJVS
[17] When the poor and needy seek water, and there is none, and their tongue faileth for thirst, I the Lord will hear them, I the God of Israel will not forsake them. [18] I will open rivers in high places, and fountains in the midst of the valleys: I will make the wilderness a pool of water, and the dry land springs of water.
Rivers in high places? That's kind of strange place to find a river isn't it? But not for the children of God! Oh glory that thought makes me so happy. I've been feeling so dry and barren lately. This world just is just getting "hopeless-er." I know… not a word. But when you look at the world from a human perspective, it's worse than hopeless. What's happening on a national level has made it's way into the local level and the depth of it's depravity has yet to be understood by most people. Sound dramatic? Our public schools have become a petri dish for the liberal left to test their theories of race, gender and misinformation on. And our "so called" educated people are the lab rats turned loose on our children by exposing them to anti-Christian rhetoric, sexual reorientation of elementary school children and panic porn medical officials creating fear in children and parents. Still sound like I'm being dramatic? It's being taught at West Virginia University to their up and coming teachers on how to present the BLM curriculum. This image is a coloring page from it for elementary school. Is that close enough? And so, that is why my mind was in the low, dry place.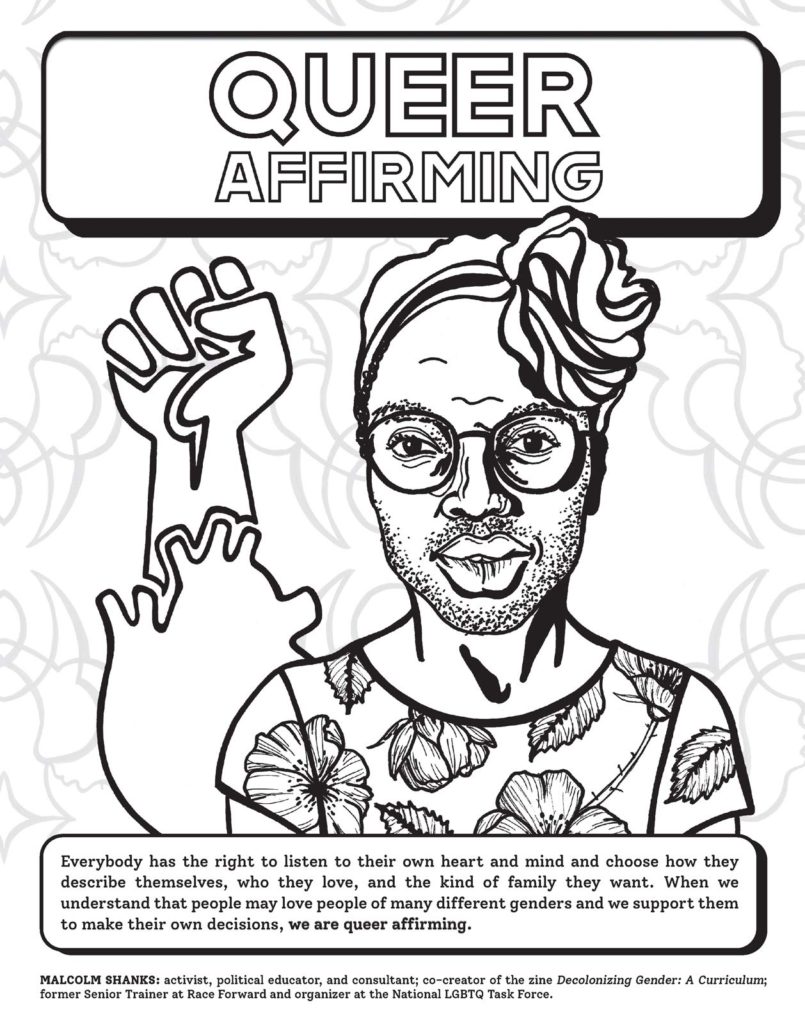 But God said He would make us rivers in the high place, not the valley. So get out of the valley Shari! God has heard my cry. Through His word He is pouring hope into this gal.
Wisdom is in the Fountains of the Deep
[19] I will plant in the wilderness the cedar, the shittah tree, and the myrtle, and the oil tree; I will set in the desert the fir tree, and the pine, and the box tree together: [20] That they may see, and know, and consider, and understand together, that the hand of the Lord hath done this, and the Holy One of Israel hath created it.
A pine tree in the desert? Who but God could make that happen? I have to believe that in this spiritually dry and barren world we're living in, it's us who have been planted planted by rivers and fountains of life giving water that keep us sustained and give the lost hope, in a world that has gone absolutely mad. God has given us the ability to "Know, and consider, and understand together," that we have the truth and He is providing us the wisdom to fight against this attack on the moral fibers that He has made us up of. "Together." He planted a multitude of different trees in that dry land, and there is a multitude of churches planted on this earth. So long as their roots are grounded in the foundational truths of God, we can comfort this fearful people. I realize that I'm speaking in a lot of metaphors today, but it's how the Lord spoke as well, so I'm going to run with it, hoping that it encourages your soul as it is mine.
Ignorance is in the minds of Men 
 [21] Produce your cause, saith the Lord ; bring forth your strong reasons, saith the King of Jacob. [22] Let them bring them forth, and shew us what shall happen: let them shew the former things, what they be, that we may consider them, and know the latter end of them; or declare us things for to come. [23] Shew the things that are to come hereafter, that we may know that ye are gods: yea, do good, or do evil, that we may be dismayed, and behold it together. [24] Behold, ye are of nothing, and your work of nought: an abomination is he that chooseth you.
I love it God calls someone out. I'm seldom brave enough to do it. I'll speak my mind, but I generally leave stupid people to stupid ways. But not God! God tells them to put their money where their mouths are. If they believe their gods are so powerful, prove it. He did the same thing with Elijah and the Baal worshippers, Daniel in the Lion's den, The three Hebrew boys, and now he tells these worshippers of the "little g" gods to prophesy in the name of their gods. They can't. Nor can this tribe that's on earth today that believe in nothing, give hope to a world looking for it. But we can. And that is why God has a remnant of us here to proclaim and prophesy that the Lord is returning. And when He does, they'll have figured it out too late.
Satan is making yet another attempt to get at the children in our nation. The California Department of Education will soon vote on a new statewide ethnic studies curriculum that advocates for the "decolonization" of American society and elevates Aztec religious symbolism—all in the service of a left-wing political ideology. The new program, called the Ethnic Studies Model Curriculum, seeks to extend the Left's cultural dominance of California's public university system, 50 years in the making, to the state's entire primary and secondary education system, which consists of 10,000 public schools serving a total of 6 million students.
In theoretical terms, the new ethnic studies curriculum is based on the "pedagogy of the oppressed," developed by Marxist theoretician Paolo Freire, who argued that students must be educated about their oppression in order to attain "critical consciousness" and, consequently, develop the capacity to overthrow their oppressors.
What used to take ten years to make its way across the United States to West Virginia seems to take less than a year now.
The Black Lives Matters Curriculum that has made it's way into West Virginia and every other state is going to mar our children's minds in an unrepairable way if we don't stop it. If you'd like to see more on the curriculum, follow this link.
https://drive.google.com/drive/u/0/folders/1LGslwJwhXvpVnDgw0uC-n794l6EGzpuH.
Now is not the time to be lacks. Share this blog, share this information and make your voice known. In the words of King David, "Is there not a cause?"