A Message from Pastor Dewey of FGGAM: We are continuing to celebrate 10 years with 'Ask Me About Jesus' T-Shirts from our Dear friend Maria at Screen Images in Albuquerque! We are so grateful for her love! We will be handing these out as we travel ! For our 10th anniversary the Lord said go to Wyoming on a Great Commission mission! We even went into Montana and South Dakota we praise God for what he is doing through the ministry and all our volunteer writers and supporters we love you all! When you see us ask us for one OK? Then tell everybody about Jesus! We pray that you will be a member of Team Jesus! We also have ministry materials from Charles Stanley to hand out and introduce people to Jesus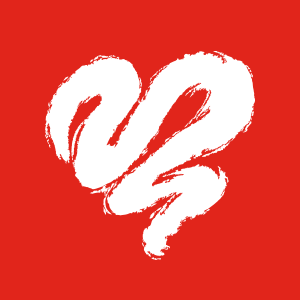 September 07, 2022
Today's Daily Devotional
"Therefore wash yourself and anoint yourself, put on your best garment and go down to the threshing floor; but do not make yourself known to the man until he has finished eating and drinking."
Christianity is not a code, it is not a cause, it is not a creed, it is not conduct, it is not church; it's Christ. The mark of a Christian is a love for the Lord Jesus Christ. And the true desire of every child of God is to know Jesus Christ intimately. We want more than redemption; we want a relationship. We want more than the gifts; we want the Giver. We want Jesus Christ to be real to us.
You can know about somebody without knowing somebody. I want to know Jesus, not merely know about Him, don't you? I want Jesus to be more real to me than any person I see face to face. The Apostle Paul said in Philippians 3:10, "That I may know Him." In today's passage, Naomi instructed Ruth on how to know Boaz, and Ruth followed her direction. God has told us how to know His Son, Jesus, through His Word. Will we follow?
How would you describe what it means to know Jesus? What do you base this on?
How might you seek to know Jesus more today?
Commit today to read God's Word faithfully so that you may know Him better.
| | |
| --- | --- |
| | Share today's devotional  |
Listen to the Full Message

Five Ways to Draw Closer to Jesus | Part 1
In this message, Adrian Rogers shares Naomi's advice to Ruth, to reveal five ways to draw closer to Jesus, our Redeemer.
90 Seconds of Profound Truth

Satan And Superficial Religion
Satan is smiling when people put doubts about the Bible in others' minds.
Do you ever feel worried or alone? God sees you and will never leave you. Mallory from Faithful 31 Moms shares 3 ways to overcome worry. Listen to the podcast here.