If you notice an absence of my presence on the web and social media, there's a good chance I'm struggling. Struggling with what? I often times don't know myself. For today, I think perhaps part of it is my health, or the political climate, or literally sometimes it is the climate…. humidity kicks my butt. I struggle with depression. Medication helps on the home front of all those issues, but doesn't alleviate anything completely. And then there are days when I personally think that I'm just a self centered brat. For certain, life is complex, and it gets complexor by the day. Yes I know "complexor" isn't a word.  But it should be.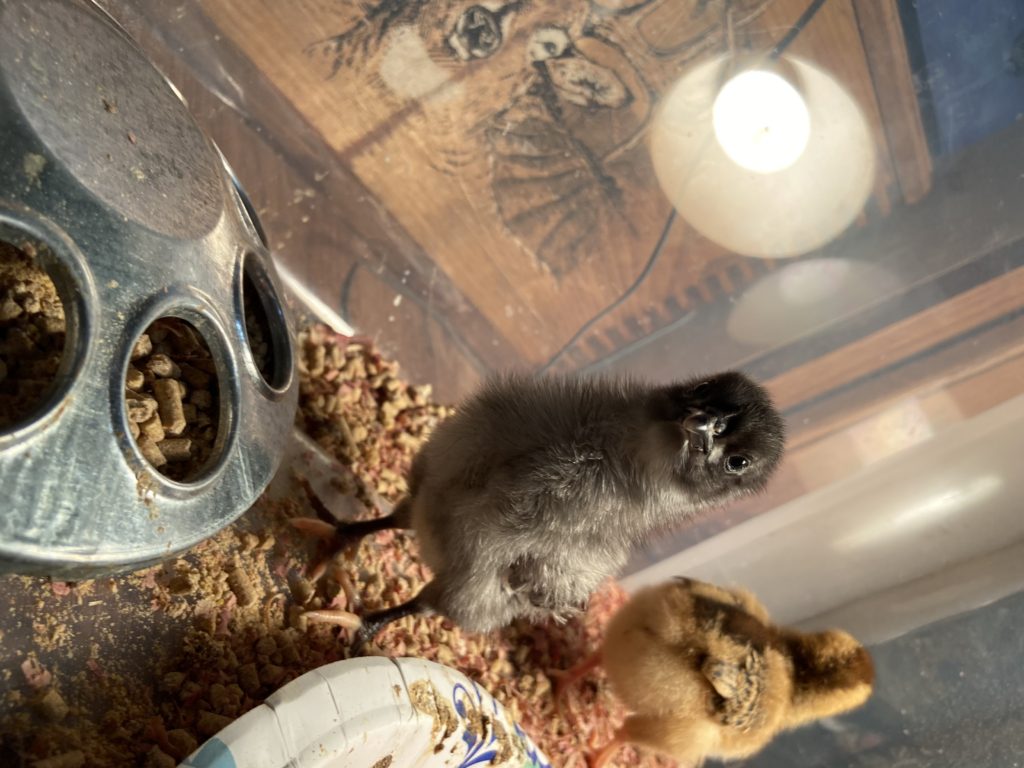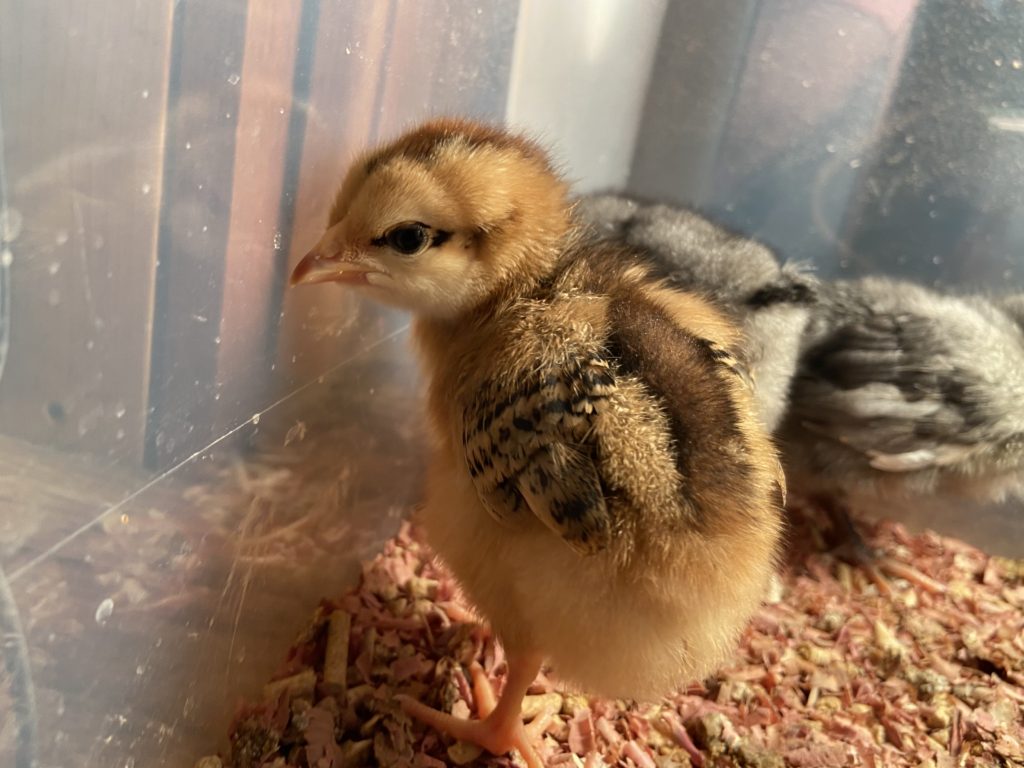 We recently acquired some baby chicks, three have survived of the four. Two are Sapphire Gems and the third is a Cinnamon Queen. I like my chickens like I like my life, fancy! I know… chickens and fancy just don't really mesh together right? Neither does my life mesh with fancy. But it doesn't stop me from liking it. I love all things sparkly, and sometimes life is anything but. That metaphor may or may not have made sense with you, but it struck a chord in my heart as I wrote it, because I think about my trips to the coop and the less than desirable smells and such that's in there awaiting me. And yet, it brings me great joy to gather the eggs, the fruits of their labor and bring them into the kitchen to wash up and box for breakfast or baked goods. The nastiness of the coop is overlooked when I realize that those chicks don't care if they're wading toe deep in poop.  Even the fancy one, ain't that fancy.
But I wasn't created to wade in crap. And when my days stink, and I'm wading through self made messes or just a broken world being thrown a sparking gem or golden nugget of the word of God is just what the Great Physician ordered for my soul.
Psalm 138 is like a page from my life right now:
Psalm 138:1-8 KJV
[1] I will praise thee with my whole heart: before the gods will I sing praise unto thee. [2] I will worship toward thy holy temple, and praise thy name for thy lovingkindness and for thy truth: for thou hast magnified thy word above all thy name.
How wonderful to have the wisdom of God at our fingertips. And yet, when I struggle I avoid it. Why? I don't know. But I do. The very thing that brings me joy, strength and puts my feet back up on the solid rock is the very thing that I leave lay on the table. Is it Satan's sirens in my ears, or just stupidity. Maybe both. But this Sunday morning I long for the house of God where I can praise Him and hear His message because through Psalm 138 He has magnified His word to me! I see it Lord!
[3] In the day when I cried thou answeredst me, and strengthenedst me with strength in my soul. [4] All the kings of the earth shall praise thee, O Lord, when they hear the words of thy mouth. [5] Yea, they shall sing in the ways of the Lord : for great is the glory of the Lord.
I am reminded that this wicked world that loves to mock God will one day see every knee bowing and every tongue confessing that Jesus Christ is Lord. Those who elevate gods above God will not have a leg to stand on because theirs will be collapsed in the weakness of man before Almighty God. God strengthened my soul this morning just as He did the Psalmist because there is power in this book! Glory to God in the highest!
 [6] Though the Lord be high, yet hath he respect unto the lowly: but the proud he knoweth afar off. [7] Though I walk in the midst of trouble, thou wilt revive me: thou shalt stretch forth thine hand against the wrath of mine enemies, and thy right hand shall save me. 
This world undoubtedly looks a whole lot like that stinky chicken coop. How on earth could a Holy, loving, and perfect God hang out with us? I don't know, but I am ever so grateful that He does.
I don't spend a whole lot of time in the coop. I take care of business and scurry on my way. Some days the smell overwhelms my nostrils and my stomach turns. Other days it just is what it is, but I can tell you that it's never sweet. But the experience is. I love my chickens, I long for a farm filled with all kinds of critters, but I live on a half acre lot, that's filed with double wide trailer and a world of stuff, and some days that too overwhelms me. I'm just bein' real folks. Life's too short to be anything but. My lack of financial success often is a tool of Satan to weaken my spirit.  Remember… I like sparkly stuff. So I have to make sparkles out of tinfoil sometimes. I'm not wanting pity. Believe me when I say loathe pity. What I'm wanting is for God to kick me in the seat of the pants… and He takes me up on it.
[8] The Lord will perfect that which concerneth me: thy mercy, O Lord, endureth for ever: forsake not the works of thine own hands.
My sparkles and diamonds are the gifts ( and they are many) that God has given me to encourage others. It's not to say that I don't have some sparkly things around me that make me smile, I don't live in poopy coop. I live in a nice house, with creations of my own and my husband David that we've worked hard for, and we love. But thing about realizing that the Lord sits high and looks low to where I am, is a reminder that we'll all soon be where He is. And where He is everything sparkles! So if you don't like glitter, you might want to learn to love it.
But for now God is perfecting that which concerns me, He made me with His own hands to be what I am, and I need to perfect that which is in me to be what He desires, until Jesus returns.