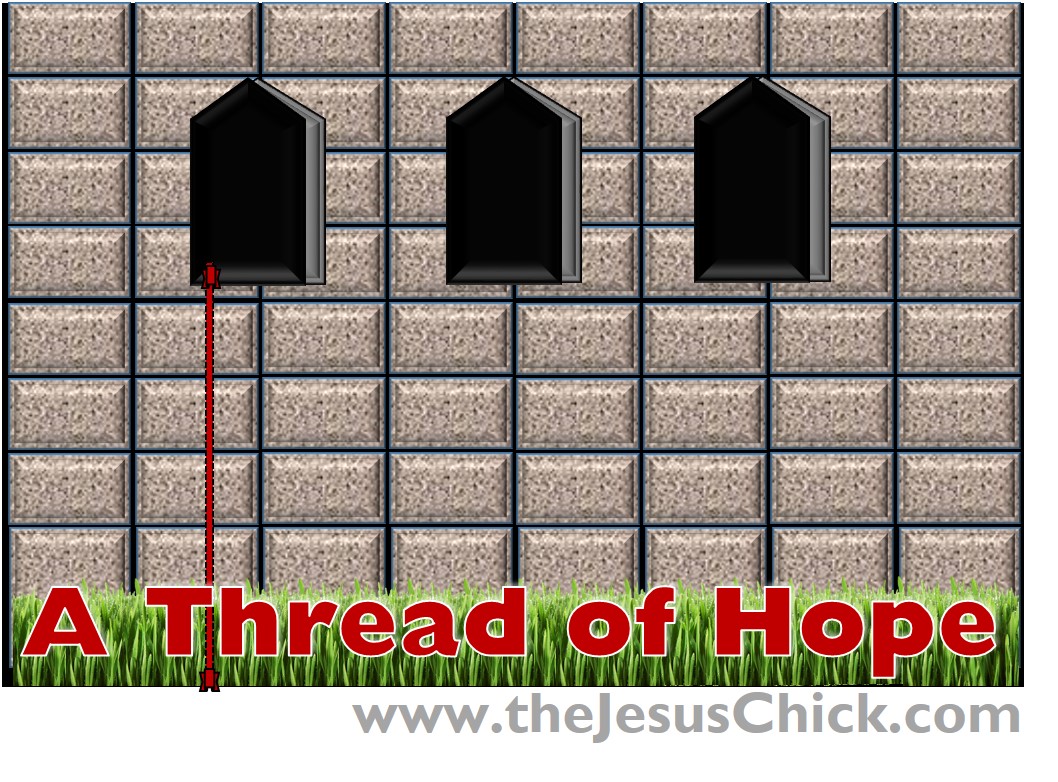 Behold, when we come into the land, thou shalt bind this line of scarlet thread in the window which thou didst let us down by: and thou shalt bring thy father, and thy mother, and thy brethren, and all thy father's household, home unto thee.
Threads of Hope…
Over the past few weeks I've been privileged to be a part of a Facebook Messenger thread involving about eight people. Various prayers and concerns come down the line and prayers and petitions are spoken on their behalf. It's been an encouragement to my soul to watch their concern for the members of the group, many of whom I don't even know other than through this thread.
It reminded me of that thread of hope that Rahab threw out the window to Joshua's men spying out the land of Jericho. The same thread that was used to help the men escape was the same thread that would later save her own life and that of her family. Should not that be a message to the hearts of the church that we very well could be a thread of hope that saves a soul from destruction?
2 Corinthians 4:8-9
We are troubled on every side, yet not distressed; we are perplexed, but not in despair; Persecuted, but not forsaken; cast down, but not destroyed;
We all face troubles. Today we may find ourselves in excellent shape without travail but that may not be the case tomorrow. How awesome it is to have that thread of hope from Christian friends that we can turn to in our hour of need. God could have saved the Hebrew spies in any number of ways, but He chose to use a harlot who happened to own a piece of real estate right in the heart of trouble. Her life wasn't easy, she could have given any number of excuses for not helping them out. But she put her safety and well-being aside to help the men of God… and great was her reward!
We don't do things for other people so that we may obtain the favor of God, but it is for certain that nothing done with His name attached will be forgotten. I'm grateful for the many prayer warriors that God has placed in my path, and I'm humbled that I have the privilege to return the favor because God opened the windows of Heaven when He saved my soul.