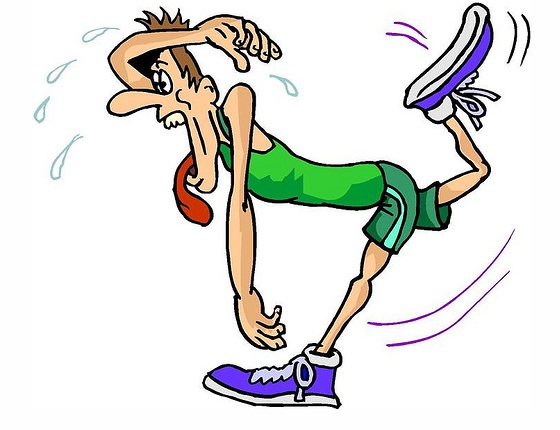 Ecclesiastes 1:13 ~ And I gave my heart to seek and search out by wisdom concerning all things that are done under heaven: this sore travail hath God given to the sons of man to be exercised therewith.
Ol' Solomon. Or so tradition has it. Some believe Solomon wrote the Song of Solomon in his youth, the book of Proverbs in his middle age, and the book of Ecclesiastes when he was old. His entire life he'd given to search out the wisdom of God, and it was often a burdensome feat.
I get that. Especially this week, only it's not a burdensome feat, but rather burdensome feet that have got me in sore travail. Another crazy antic in the life of Shari found me in nothing less than a Physical Education teacher class with PE teachers being trained to implement SPARK curriculum. Shari… the blogger… who exercises her mind, not her body, although I should have been. Shari… the out of shape blogger has had 3 six hours days of jumping, dancing, hoola hooping… (don't go there, not a pretty image) and now has a sore heel due to the "cute" little flat sandals I wore the first day, not knowing I was going to be actually in this class, not just helping to set it up.
How much better it would have been had I been studied up. Or at least thinner.
I fear there will be those taking the tests of life, and especially the final, unprepared and sore vexed for answers from their lack of exercise of faith. Solomon himself said it was a hard task to study the things of God, even before the days of Facebook and Twitter and all the other gadgets and activities that consume our time. How much more now… are these gadgets and activities a trial or blessing. We need time to prepare.
It's not only preachers who need to "study to show themselves approved" (2 Timothy 2:15). Studying scripture is not for the bible scholar, although they need it, but for every common man, woman and child so that when the trials of life come upon them they've had an exercised faith that's ready for the work out. Someone dies, someone's ill, financial struggle, broken hearts and all of life's frustrations are covered in the training manual. And practiced in the lives of saints if you'll watch them every day.
During this training a young man sat down at our breakfast table before the day started and out of the corner of my eye I watched him bow his head and bless his food. He not only had trained his body, but trained his mind in Spiritual things as well. I was so grateful! I had wondered that morning if my own faith would be understood that day, and God sent another of his warriors to the table as if to say… you're not alone Shari.
Perhaps to day you're in the midst of exercise of faith. Train on. God will strengthen you in the trial.
So… what if today you stood before God taking the final, are you prepared? Would you have the answer if He ask, "Why should I allow you to enter Heaven?"
I'll even give you a cheat sheet. The answer would be given by Christ when He said, "They're mine. They've claimed Me as their Savior, trusted me for their Salvation. They ask me into their heart at the age of _____."
Could you fill in the blank? If not you've failed, and that's one exam you can't afford to fail, because there's not a do-over. Eternity in Hell will be the penalty.
A loving God will not make you prepare, it's your choice. I hope you've made it! If you'd like to know more or you're unsure, follow this link: https://thejesuschick.com/the-road-to-salvation/