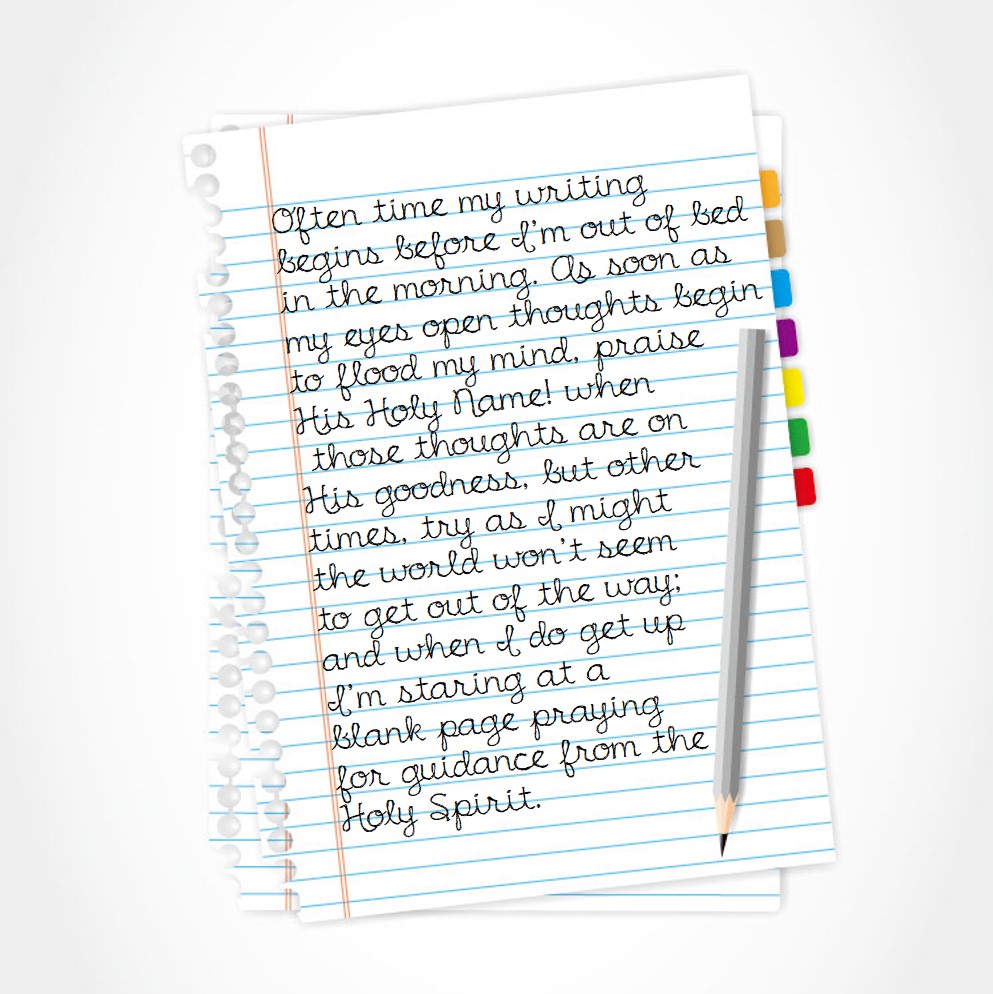 Often time my writing begins before I'm out of bed in the morning. As soon as my eyes open thoughts begin to flood my mind, praise His Holy Name! when those thoughts are on His goodness, but other times, try as I might the world won't seem to get out of the way; and when I do get up I'm staring at a blank page praying for guidance from the Holy Spirit. This morning I was not staring at a blank page, I was thinking about the blank page between the final Words in Malachi 4, verse 5-6 ~ Behold, I will send you Elijah the prophet before the coming of the great and dreadful day of the Lord: And he shall turn the heart of the fathers to the children, and the heart of the children to their fathers, lest I come and smite the earth with a curse. And the first Words in Matthew 1 ~ The book of the generation of Jesus Christ.
400 years separate those two pages. That's a long time to look at a blank page and hear nothing from God. I panic if it's just been a few days. But for generation after generation they sat in silence waiting, waiting, waiting… and then many of them missed it. He didn't come as they thought He should, He came as He said He would. There's a lesson in that for me this morning as I wait ~ I'm without excuse for direction. God's presence is clearly felt in my life and I may choose to ignore it but I cannot say He is silent. Sometimes I think I mistake His silence for His patience with me. If I'd be still a little sooner, stop running day in and day out I'd hear, see, and experience the Lord in greater, deeper ways.
Christmas season goes by me in a whirrrrrrrr! I just about miss it every year as I run to and fro, from event to event, meetings, rehearsals, shopping, dinners, all in celebration of what I'm missing. My page is not blank, it's not read. But thinking back on those 400 years of silence, I'm not sure how they survived. Yes, I get caught up in the mundaneness of the day, but because of His faithfulness I still hear Him. He speaks to be in snippets throughout the day, He is so patient with me.
So… what's on our page today?
For me I hope it's a little more focused on Christ.
As some of you have noticed my blogging has been sporadic this week… Too many irons in the fire. I can feel it spiritually as well. Time to get focused. Just 5 days until we celebrate the birth of Jesus and I want my heart ready! Maybe you could share with me how you're preparing your heart this season… what has God written on your page today? Post it below!